Google Distributed Cloud extends hyperscalers infra to the edge and customers' data centres, strives better to accommodate European regulation
Google Cloud has announced Google Distributed Cloud (GDC) to expand and improve its telco proposition.
It describes GDC as, "a portfolio of solutions consisting of hardware and software that extend our infrastructure to the edge and into your data centres".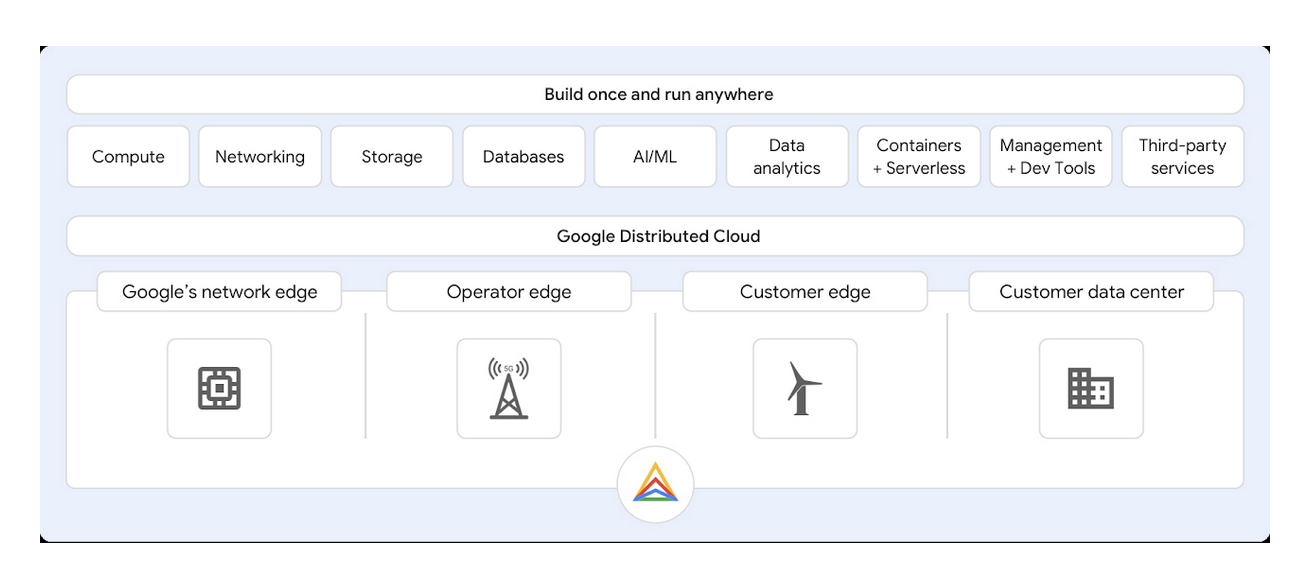 Based on Anthos
GDC is based on Anthos (the multi-cloud platform designed for telcos and their enterprise customers), can run at Google's network edge which has more than 140 locations, the network operator's edge, the enterprise customer's edge and the customer data centres.

Sachin Gupta, GM and VP of Product for IaaS at Google Cloud writes in a blog, "Using Google Distributed Cloud, customers can migrate or modernize applications and process data locally with Google Cloud services, including databases, machine learning, data analytics and container management.

"Customers can also leverage third-party services from leading vendors in their own dedicated environment. At launch, a diverse portfolio of partners, including Cisco, Dell, HPE, and NetApp, will support the service.
Two new services
GDC will launch two services initially. Google Distributed Cloud Edge for 5G and edge use cases, which the blog says builds on previously announced global strategic partnerships with Ericsson and Google, "to bring new solutions built on a cloud-native 5G core and develop the network edge as a business services platform for enterprises".

Google Distributed Cloud Hosted "builds on the digital sovereignty vision we outlined last year, and supports public-sector customers and commercial entities that have strict data residency, security or privacy requirements," according to the blog.

Gupta adds, "To address the needs of customers and governments across Europe, we are also developing trusted partner offerings as part of our 'Cloud. On Europe's Terms' initiative. These partners will provide governments and enterprises the highest levels of digital sovereignty, without compromising on functionality or pace of innovation.
"Each of these partnerships leverage different technologies. Last week, we announced a Trusted Cloud partnership with Thales. On Google Distributed Cloud Hosted, two of our initial partnerships are with T-Systems in Germany and OVHcloud in France.

Read more here.