The software-defined (SD) Core supports Connectivity-as-a-Service, optimised for private 5G nets and Industry 4.0.
The Open Networking Foundation (ONF) is to launch the SD-Core project with the aim of building an open source 5G/4G disaggregated mobile core.
ONF claims hybrid deployments mixing public and edge clouds is fast emerging as the dominant model for building hyperscaler, telco and enterprise networks.
Network owners and application developers want to place applications where they are best suited: in the public cloud for scale and efficiency or at the edge for performance and sovereignty.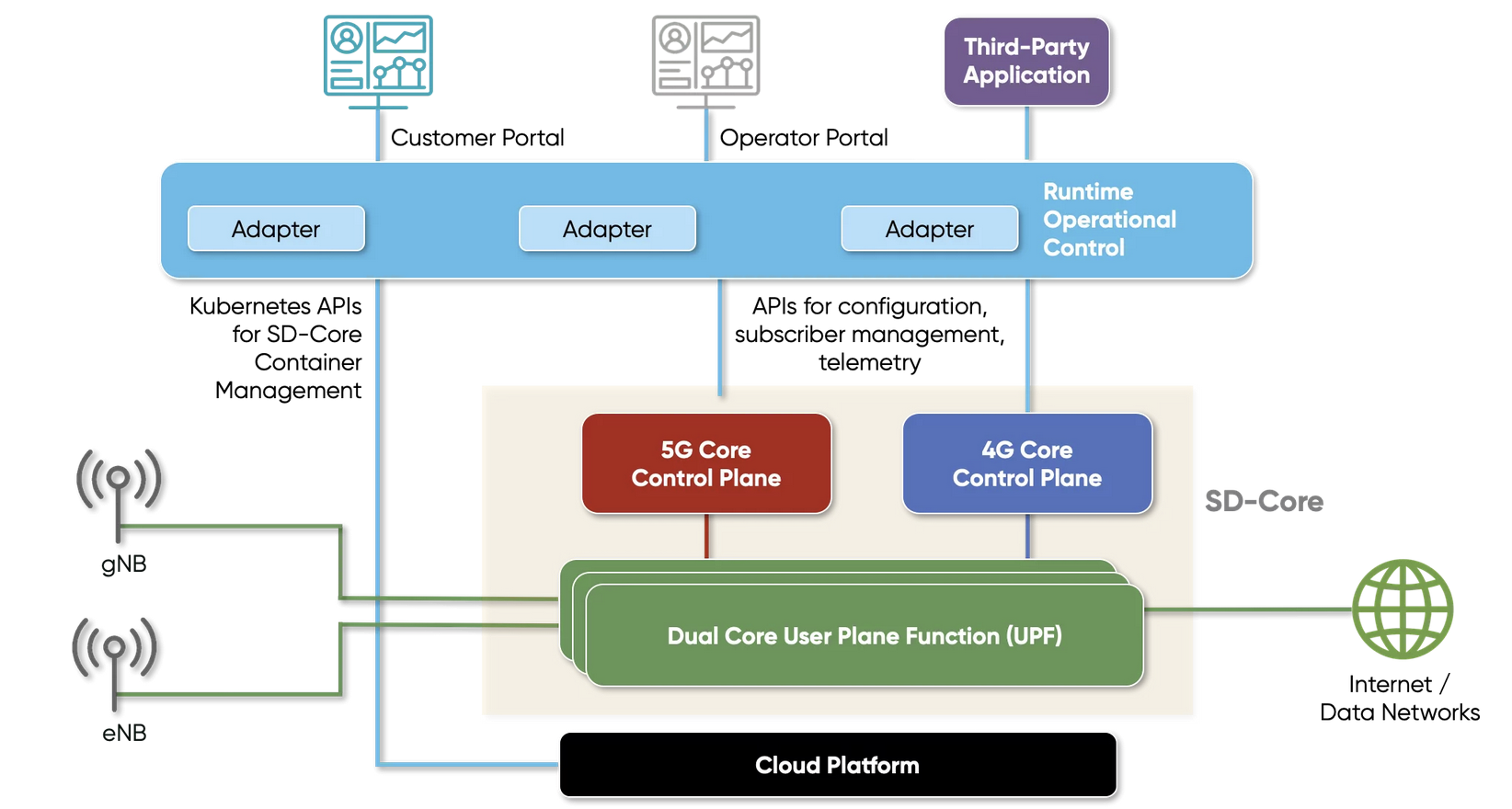 Multi-cloud options
With this in mind, SD-Core supports a cloud-native solution optimised for multi-cloud, supporting the widest range of edge cloud use cases, and designed to be delivered as-a-service.
Dual-Mode Control Plane
SD-Core is designed for the latest 5G capabilities as well as 4G to 5G migration, starting with a pre-integrated dual-mode control plane that supports 5G Standalone and Non-standalone, plus 4G/LTE.
The control plane leverages components of the free5GC and ONF's Open Mobile Evolved Core (OMEC) projects, and builds on this with refactoring to add cloud native capabilities for scale-out, resiliency, multi-cloud agility and SaaS deployment APIs.
SD-Core is structured to allow a single control plane to work with many user plane instances to optimise edge cloud deployments and deliver enterprise private 5G from a common core running in the public cloud.
Northbound APIs
SD-Core is instrumented with northbound APIs to support as-a-service deployment models and end-to-end control of slicing and application/service optimisation.
The APIs allow for private enterprise isolation, providing a multi-tenant mobile core solution for delivering private enterprise 5G as-a-service.
Multiple distributed user planes
SD-Core also includes disaggregated user plane components for a diverse set of deployment scenarios.
The user plane function (UPF) is the mobile core subsystem that handles application traffic loads, and so must be placed in the proximity of edge applications to meet the demanding performance requirements of emerging use cases like augmented reality and synchronized industrial robotics.
SD-Core takes the new approach of introducing specialised UPFs, each optimised for specific classes of application and each taking advantage of various hardware acceleration options.
Deployments can mix UPF variants, deploying each where it is best suited to optimise overall solutions to meet the complete range of edge application demands.
More information here.
New SD-Fabric Project
Separately, ONF announced a new SD-Fabric Project, an open source, full stack programmable network fabric to support hybrid cloud, edge cloud, 5G and Industrial IoT.
ONF says SD-Fabric is a full stack implementation designed to run a thin layer of software on white box switches, executing localized control at the edge cloud, with multiple edges controlled from the public cloud.
The entire stack from the switch all the way through to the public cloud is deployed and managed in a cloud-native fashion, running on Kubernetes, with a complete CI/CI pipeline, and fully integrated logging, monitoring, alarming, etc.