The second phase plus extensions to first-phase builds "will cover almost a third of the UK market" – and be largely done by 2025.
CityFibre has identified 216 additional towns and villages, mostly in England with some Scotland, that are to benefit from a full fibre rollout.
The company is not active in either Northern Ireland or Wales (which with England and Scotland make up the United Kingdom – Great Britain doesn't include Northern Ireland) but says when the two phases of its deployment are complete, they will cover almost a third of the UK market.
Second phase targets
The locations chosen for the second phase are smaller conurbations and villages, away from major English and Scottish towns and cities, and about 3 million homes will be passed, equating to more than £1.5 billion in private investment.
This will bring CityFibre's total committed build programme to about £4 billion, making it the largest independent investment in the UK's digital infrastructure for a generation – since the days of the cable companies in the 1990s and early 2000s.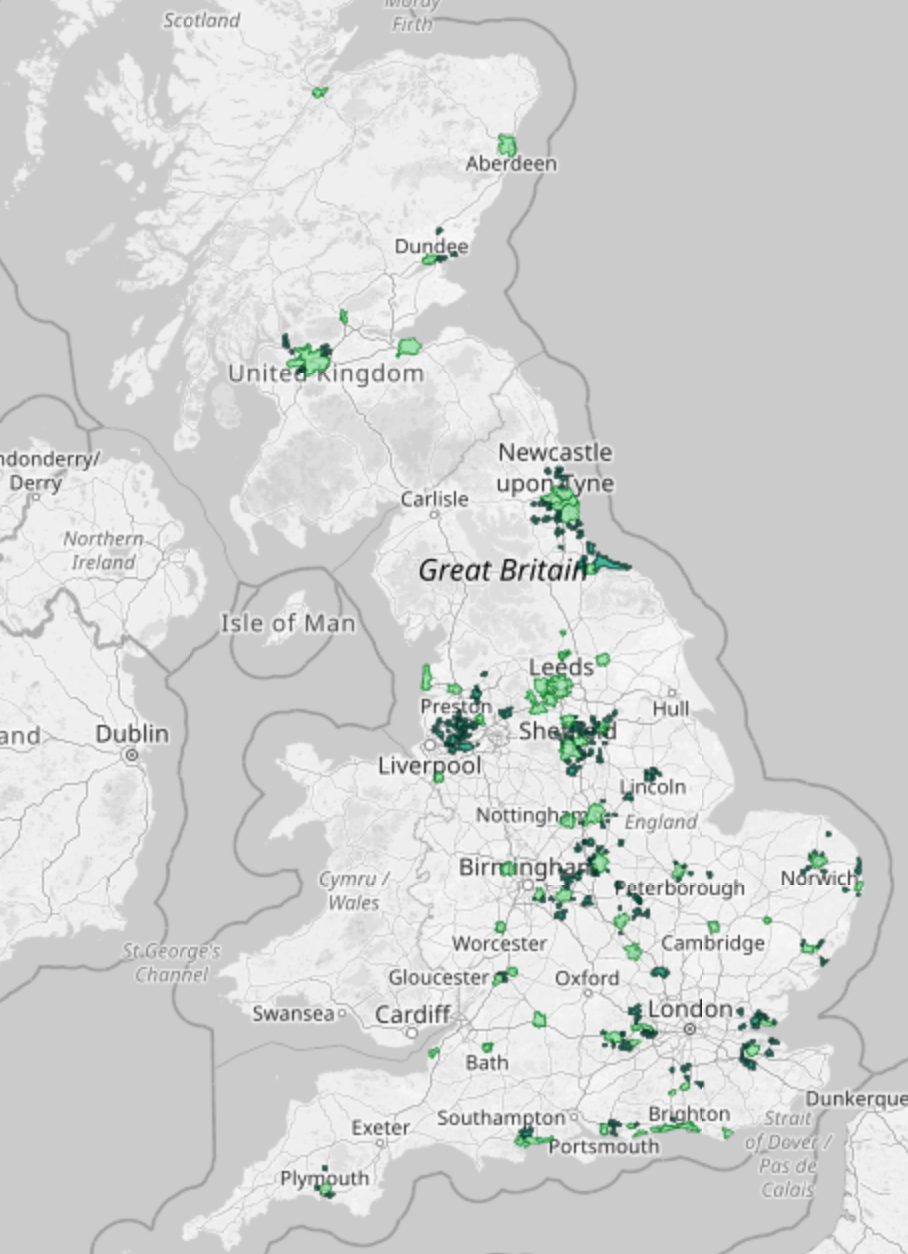 Regulatory environment
CityFibre says the rollout has been made possible by the favourable regulatory environment established by Ofcom to encourage infrastructure competition.
The company said in a statement that it expects Ofcom's imminent market review will support competition in the sector as the key to investment as industry accelerates to meet Government's 2025 target – which was revised down from being gigabit connectivity for everyone, promised before the last General Election to at least 85%, but with only £1.2 billion on the table up to 2024.
However, Michael Armitage, Founding Director and CEO of the alternative fibre network provider  Broadway Partners, clarified the situation an interview this week with Mobile Europe & European Communications.
He said, "The £5 billion is still nominally earmarked for rural fibre and what [the government] said was that of that £1.2 more is available if the industry wants it. If there's proven demand for additional funding support, then that money will be made available…it's up to industry to come up with the ideas is my feeling."
 
CityFibre expects to have "substantially completed" its build out by 2025, which will offer coverage to up to 8 million homes, 800,000 businesses, 400,000 public sector sites and 250,000 5G access points.
Eyeing more opportunities
The company says it "is also evaluating further opportunities to expand its nationwide rollout ambitions. This could entail the extension of more of its existing build projects alongside possible participation in the Building Digital UK rural programme.
This week CityFibre announced it was looking to sell a minority stake to raise more investment.
 
The network currently passes about 650,000 homes and 14 ISPs are now reselling the capacity – they include strategic partners Vodafone, TalkTalk and Zen.
 
Greg Mesch, CEO at CityFibre said, "We have seen huge enthusiasm and early success from our ISP partners, both large and small. Together we're maximising the potential of a new infrastructure build programme to stimulate demand and drive take-up.
"Building the network is the first step. It's only through the use of this world-class Full Fibre infrastructure that we can derive the maximum benefit for our economic recovery and future success."