The Wi-Fi Alliance has launched a certification programme to verify the interoperability and features of devices based on the IEEE 802.ax standard.
Phil Solis, Research Director at IDC, commented, "Wi-Fi 6 brings greater speeds and more efficiency to Wi-Fi networks, expanding its role as a critical communication platform. Wi-Fi CERTIFIED 6 drives a higher quality experience for all Wi-Fi's many use cases…propelling the Wi-Fi market and ensuring Wi-Fi maintains its strong position as the connectivity landscape evolves."
The Wi-Fi Alliance says Wi-Fi 6 supports a more diverse set of devices and applications for heavy traffic in enterprise environments and low power, low latency for smart homes or industrial IoT scenarios.
It delivers nearly four times the capacity of Wi-Fi 5 and can deliver high-performance infrastructure and optimised connectivity to all devices on a network simultaneously, which particularly improves service in densely connected environments.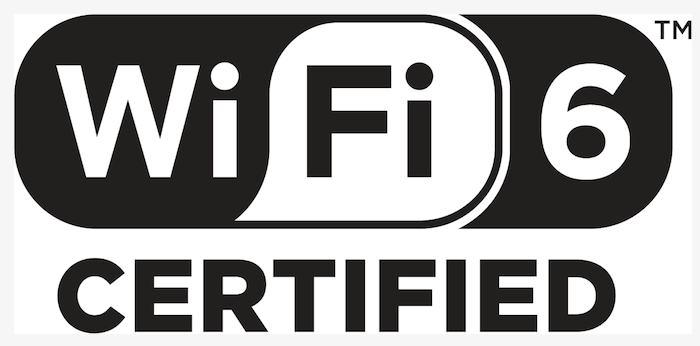 Advanced capabilities in certified Wi-Fi 6 include:
 •    Orthogonal frequency division multiple access (OFDMA) which shares channels to increase network efficiency and lower latency for uplink and downlink traffic in high-demand environments
 •    Multi-user multiple input, multiple output (MU-MIMO) allows more downlink data to be transferred simultaneously and enables an access point to transmit data to a larger number of devices concurrently
 •    160MHz channels increase bandwidth to deliver greater performance with low latency
 •    Target wake time (TWT) improves battery life in devices including IoT
 •    1024 quadrature amplitude modulation mode (1024-QAM) increases throughput in Wi-Fi devices by encoding more data in the same amount of spectrum
 •    Transmit beamforming enables higher data rates at a given range resulting in greater network capacity.
A new era for Wi-Fi
"Wi-Fi CERTIFIED 6 is ushering in a new era of Wi-Fi, building on Wi-Fi's core characteristics to provide better performance in every environment for users, greater network capacity for service providers to improve coverage for their customers, and new opportunities for advanced applications," said Edgar Figueroa, President and CEO, Wi-Fi Alliance.
He added, "Wi-Fi CERTIFIED 6 will deliver improvements in connectivity, including in high density locations and IoT environments."

Tiago Rodrigues,  General Manager of the Wireless Broadband Alliance said,  "We'll see service providers and likely early adopters like venues and the hospitality and retail sectors exploring their options with Wi-Fi 6. 
"There are still some things to watch out for and challenges to be addressed – it won't necessarily be a straight rip-and-replace of existing equipment, as there will need to be some more planning and re-configuring to tackle the opportunity optimally. 
"That's why we created our Wi-Fi 6 Deployment Guidelines to smooth the transition out and make the most of this huge leap in Wi-Fi capability."