Finnish operator DNA today announced the availability of Sierra Wireless' AirCard® 762S mobile hotspot. The LTE-connected WLAN access point, named the DNA 4G WLAN Mokkula, provides an LTE backhaul connection for up to 10 Wi-Fi enabled devices. This is the first European launch for the AirCard 76xS product family, which was unveiled at Mobile World Congress in late February.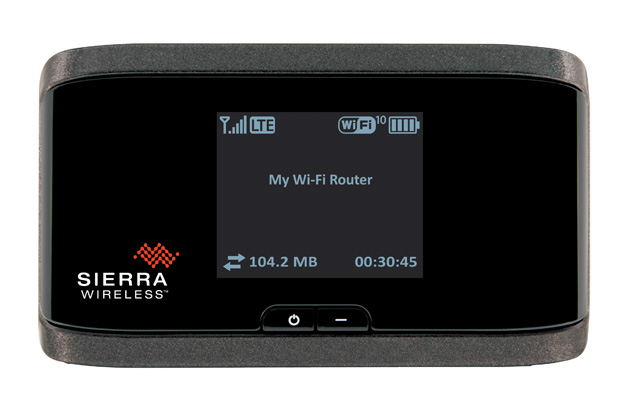 The AirCard 762S supports 2G, 3G, and 4G for a monthly fee for the device of €6€, with data plans available from #13,90 for 21 Mbps 3G; €19,90 for 50 Mbps 4G dual carrier+ LTE; and €39,80 for 100 Mbps 4G LTE.
DNA's 4G dual carrier network covers over 100 cities and almost 50% of the Finnish population. Its LTE network is available in the capital city Helsinki, as well as in Turku, Tampere and Hämeenlinna.
"DNA strives to provide our customers with the best mobile broadband experience possible, and we set high quality standards for our devices," said Ville Partanen, DNA Head of Data Products. "The Sierra Wireless mobile hotspot delivers an exceptional customer experience, combining the mobility of wireless broadband with the speed and performance of fixed broadband, enabling internet access that is easy to use and serves a wide variety of devices on the DNA 4G network."
"So many people now carry multiple connected devices with them wherever they go, from laptops, to tablets, to media players and gaming devices. We believe that DNA customers will find that having a 4G LTE mobile hotspot from Sierra Wireless makes it extremely simple for them to connect and use whatever tool or device is best for the task at hand, regardless of where they might be at the time. It offers the freedom to manage life in a way that works best for them. We are very pleased to collaborate with DNA on our first European launch for this new product family," said Dan Schieler, Senior Vice President, Mobile Computing for Sierra Wireless.