Video performance fluctuates by as much as 30% on a daily basis, according to stats presented in Citrix ByteMobile's 4Q 2012 Analytics Report.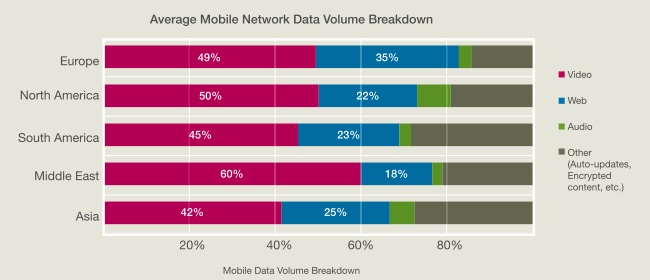 User experience of mobile video is an important indicator for mobile operators because mobile video continues to be the largest single driver of total data traffic on networks worldwide, accounting for an average of 50% of traffic by volume in most regions.
Citrix ByteMobile found that Web traffic made up 35% of European mobile data traffic, by volume, with video accounting for 49%. Given Vodafone Germany's LTE video stats, that number seems likely to grow, adding to the importance of a good mobile video customer experience
The report said that on average, mobile video performance drops by 30% during peak hours of service. Peak demands for mobile video are at 1pm, 10pm and 11pm, although in fact there is little variation in video volume during waking hours.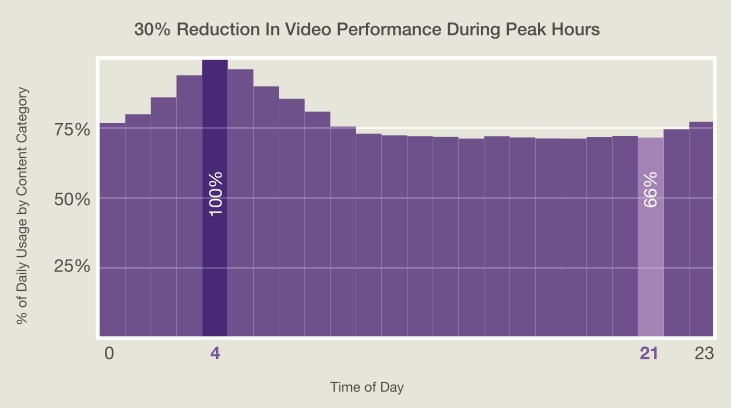 In its analysis of 850 million mobile videos delivered over more than 40 operators worldwide, Citrix ByteMobile measured a 10 to 50 second range of video stalling per clip. It said that on average, video optimisation technology (Citrix ByteMobile is a provider of such technology) can reduce the amount of stalling by 57% per clip.
Messaging app use
Another finding of the report is that there is a much broader spread of messaging app use amongst iOS smartphones users than iPad users. On the iPad, 59% of users use Skype, with 14% on Vider and 14% on Yahoo!. On the iPhone, there is an even split between Skype, Whatsapp, Vicer, and Facebook Messenger. Overall, 94% of mobile subscribers that use messaging apps on the iPhone will use one of the top four messaging apps: Skype, WhatsApp, Viber and Facebook Messenger, with 30%, 24%, 22%, and 18% of total messaging users respectively.