Overview
Communication Service Providers around the world continue to evolve and modernize their networks from circuit switched to VoIP/IMS and from GSM/CDMA to LTE/EPC Diameter-based networks; while at the same time preparing for their 5G futures. Meanwhile, multiple vendors are choosing to retire legacy and proprietary equipment which still generate important revenue streams for the CSP and are vital to the continual running of CSP networks and services. All providers today are faced with important decisions such as negotiating out-of-warranty support contracts or consolidation and modernization with a platform that will see them into a future-proof architecture and operational environment. 
In this webinar, NetNumber will discuss 3 main topics; First is some of the common challenges today that CSPs are facing when going through a network modernization; Second we will evaluate a range of underlying elements that should be considered during a transformation, including the importance of data analytics; and third, the short-medium-long term benefits of marrying legacy services (such as STP, Number Portability, HSS, HLR, ENUM) with future services (such as DSC, Signaling Firewall and 5G) on a flexible and forward-facing platform in a virtualized world.
Speakers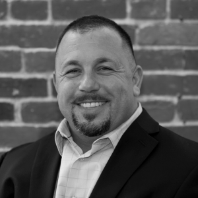 Matthew Rosenberg, Chief Revenue Officer, NetNumber
Matthew Rosenberg started at NetNumber in 2008 and serves as the company's Chief Revenue Office. Rosenberg brings more than 25 years of experience in sales executive positions in the telecom, software services and content distribution industries. An experienced leader, he has built and managed high-performing, multi-national teams across sales, services, delivery and field solutions divisions in almost all regions of the world.
Prior to joining NetNumber, Rosenberg held senior executive sales roles at NexTech, Forgent Networks, and Adero. He also was co-founder and COO of VCinema, an early entrant in the video-on-demand industry. Rosenberg started his career with Fax International, a value-add telecom service provider delivering private IP-fax solutions to international enterprises.
As CRO for NetNumber, Rosenberg is primarily responsible for end-to-end management and growth of all revenues into NetNumber, while driving global sales, services and delivery.
Rosenberg brings deep knowledge of the telecom software industry, including complex solutions sales expertise, building delivery and service teams, and driving organic and inorganic revenue for high-growth companies.
Rosenberg holds a BA degree from the University of Massachusetts. Truly international, he has lived in seven countries, travelled to more than 70, and speaks a range of languages.
Rosenberg is a frequent speaker at telecom industry conferences around the globe
---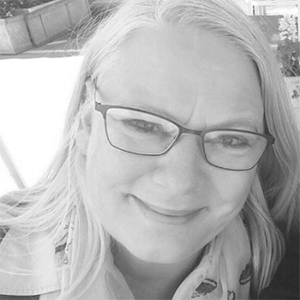 Annie Turner, Editor, Mobile Europe & European Communications
Annie Turner has researched and written about telecoms since the late 1980s in a number of roles — as editor of business titles including for International Thomson and The Economist Group, contributor to national newspapers such as The Times and FT, and as an analyst for Market Mettle and Current Analysis.