Overview
5G is the key to delivering new sources of revenue for operators.  In order to deliver new customer services and business models, operators must transform and modernize their networks.  This effort will include the move to virtualized infrastructure and network services in the cloud, as well as using data and analytics to effectively secure the signaling core…all while enabling interworking between legacy and next-generation network services.  Some operators are much further along that journey than others but there is still time to make up on lost ground.
In this webinar, Matthew Rosenberg, SVP at NetNumber will discuss the importance of a software-defined signaling core and NFV,  and how its TITAN software platform can reinvent a telco's operations.
Watch and learn:
- What to look for in a software platform designed to modernize the carrier network
- How NFV and Virtualization can Reduce Operational Constraints
- New Signaling Security Solutions to Protect the Core
Speaker
 
Matthew Rosenberg 
Senior Vice President, Worldwide Sales
Matthew Rosenberg serves as the Senior Vice President, Worldwide Sales for NetNumber, Inc. He has more than 20 years of experience in sales executive positions in the telecom, content distribution and software industries. An experienced leader, he has built and managed high-performing, multi-national teams across sales, services and solutions divisions in almost all regions of the world.
Prior to joining NetNumber, Rosenberg held executive sales roles at NexTech, Forgent Networks, and Adero. He also was co-founder of VCinema, an early entrant in the video-on-demand industry. Rosenberg started his career with Fax International, a value-add telecom service provider delivering private IP-fax solutions to international enterprises.
Rosenberg brings deep knowledge of the telecom software industry, including complex solutions sales expertise. He is experienced in building sales regions around the globe, and driving new and organic sales from start-up stages to large, pre-existing revenue streams.
Rosenberg holds a BA degree from the University of Massachusetts. Truly international, he has lived in seven countries, travelled to more than 70, and speaks a range of languages.
Rosenberg is a frequent speaker at telecom industry conferences around the globe.
---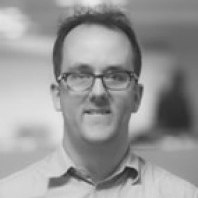 Graeme Neill
Editor, Mobile Europe
Graeme Neill has been a news journalist for more than ten years, beginning his career in Belfast with The Irish News. Since moving to London in 2005, he has covered debt capital markets for Euroweek, the publishing industry for The Bookseller and the UK mobile phone industry for Mobile Europe.